ΣΥΓΓΡΑΦΕΙΣ / ΕΠΙΜΕΛΕΙΑ ΕΛΛΗΝΙΚΗΣ ΕΚΔΟΣΗΣ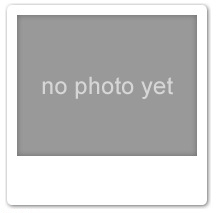 Prof. George VOUROS (B.Sc, Ph.D) holds a BSc in Mathematics, and a PhD in Artificial Intelligence all from the University of Athens, Greece. He started pursuing research in the areas of Expert Systems, and Conceptual Knowledge Representation. Currently he works in the areas of knowledge management, Ontologies (their engineering, alignment, mapping, coordination, learning and evolution), Agent organizations, collaborative agents and their adaptation, and architectures of collaborative agents. His published scientific work includes numerous book chapters, papers in international journals and proceedings of national and international conference papers in the above mentioned themes. He has served as program chair and chair and member of organizing committees of national and international conferences on related topics.
He has chaired the Department of Information and Communication Systems Engineering, in the University of the Aegean in its first 5 years (never forgets this period), established and directed the MSc of this Department of this Department since 2010, and chaired the board of the Hellenic Society of Artificial Intelligence (EETN) for four years in sequence (glad to step down after these 4 great years).
After several years in the University of the Aegean, he has moved to the Department of Digital Systems, University of Piraeus
Research Interests
Agents and multi-agent systems
-- Collaborative and Coordinated Action
-- Information Sharing & Semantic Coordination
-- Multi-Agent Based Simulation
-- Agents' Organizations and Adaptation
Ontologies and Semantic Web
-- Methodologies and tools for collaborative evolution and engineering of living ontologies
-- Learning Ontologies from (mostly textual) data
-- Mapping and Aligning Ontologies
-- Distributed Reasoning with Description Logics in P2P systems
- Emergent Semantics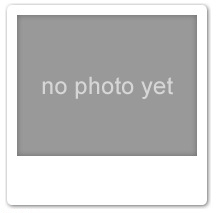 Dr. Konstantinos Kotis obtained his BSc (Honours) from the Honours School of Computation at University of Manchester (UMIST), UK, in 1995. He obtained his PhD in Information Management (in the area of Knowledge Representation and Management) from the Department of Information and Communication Systems Engineering, University of the Aegean, Greece, in 2005. He then worked as a post-doctoral researcher at the Artificial Intelligence Lab of the same department for one year (2005-2006). From 2006 to 2010 he also worked at the same department as an adjunct lecturer and as a researcher. During this period he supervised or co-supervised several theses and taught courses at both graduate and post-graduate level. Konstantinos also works as an IT director in a governmental local administrative authority organization since 2000. His research interests include but not limited to: Knowledge engineering, Ontology Engineering, Semantic Interoperability, Semantic Web and the Web of Things. His latest research interest focus on Semantic Interoperability in the Web of Things. He has published 13 papers in international journals, 26 papers in international conferences and 7 book chapters, with a total of more than 45 peer-reviewed publications. Recently, Microsoft's Academic Research and Google Scholar portals reported an h-index of 7 and 9 respectively. Dr. Kotis is a member of the Hellenic Artificial Intelligence Company (EETN) and a member of ERCIM DIS working group. In addition, he has served as a reviewer in several international journals and also as a member of conferences' program committees. He has also served as a guest editor in an international journal, as an organizer and chair of an international workshop (i-SEEK), and a co-organizer of an Ontology Alignment Evaluation Initiative (OAEI) contest track in 2011. In Nov. 2011 he has been selected among 222 candidates world-wide and awarded a one-year ERCIM fellowship at post-doc level, working on 'semantic interoperability and smart environments' at VTT Technical Research Centre of Finland. Finally, he has been participating in ERCIM Research Exchange and ERASMUS LLP-teaching programs (Poland-University of Zielona Góra, Austria-TUW@DIS group, Switzerland-UZH@DDIS group).
Please access his publication records at:
1. DBLP: http://www.informatik.uni-trier.de/~ley/pers/hd/k/Kotis:Konstantinos.html
2. Microsoft Academic Search: http://academic.research.microsoft.com/Author/1467814/konstantinos-kotis
3. ResearchGate: https://www.researchgate.net/profile/Konstantinos_Kotis/
4. Google: http://scholar.google.com/citations?user=x4T5OfIAAAAJ
Please contact him at:
Phone: +30 6974822712 (GR)
Skype: kotis_office, kotis_mobile
E-mail: kotis@aegean.gr (academic), kotis@samos.gr (IT management), kotis.kostas@gmail.com (personal)
LinkedID: http://gr.linkedin.com/in/kotis
Twitter: https://twitter.com/KotisK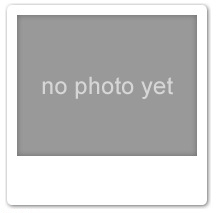 Giorgos Santipantakis is PhD student of University of Aegean (dept. Department of Information & Communication Systems Engineering), in the field of distributed reasoning in the Semantic Web. He holds an MSc diploma (2009) from the same University and a B.Sc. from TEI of Heraklion. The subject of his MSc thesis was «Telex supported Collaborative Ontology Engineering (TCOE)», which enables collaborative ontology development, utilizing Telex INRIA(Paris) in combination with validity rules. This software exploits the semantics of the actions performed by the collaborative members, checks the consistency of the actions applied, based on a set of constraints being specified, and proposes sequences of actions (schedules), which if executed would update the under revision object consistently.
Further information is available on Mr. Giorgos' web-page.
---
ΣΥΓΓΡΑΦΕΙΣ ΑΓΓΛΙΚΗΣ ΕΚΔΟΣΗΣ
Dean Allemang
Dean Allemang is the Chief Scientist at TopQuadrant, Inc. - the first company in the United States devoted to Semantic Web consulting, training and products. He co-developed (along with Jim Hendler) TopQuadrant's successful Semantic Web training series, which he has been delivering on a regular basis since 2003.
Dr. Allemang explores more about the Semantic Web on his blog.
---
Jim Hendler
Jim Hendler is the Tetherless World Senior Constellation Chair at Rensselaer Polytechnic Institute. He also serves as the associate director of the Web Science Research Initiative, headquartered at MIT. He has authored approximately 200 technical papers in the areas of artificial intelligence, the Semantic Web, agent-based computing, and high performance processing.
Further information is available on Dr. Hendler's biographical page.