Prof. George Vouros
-----------------------------------
Department of Digital Systems
University of Piraeus
Karaoli & Dimitriou 80 TK 18534
Piraeus - Greece
-----------------------------------
Voice: +30 210 4142552
Email: georgev -.-at-.- unipi -.-dot-.-gr
-----------------------------------
Member of DataSories
Member of the AI Group @DS
Me @ LinkedIn
Me @ ResearchGate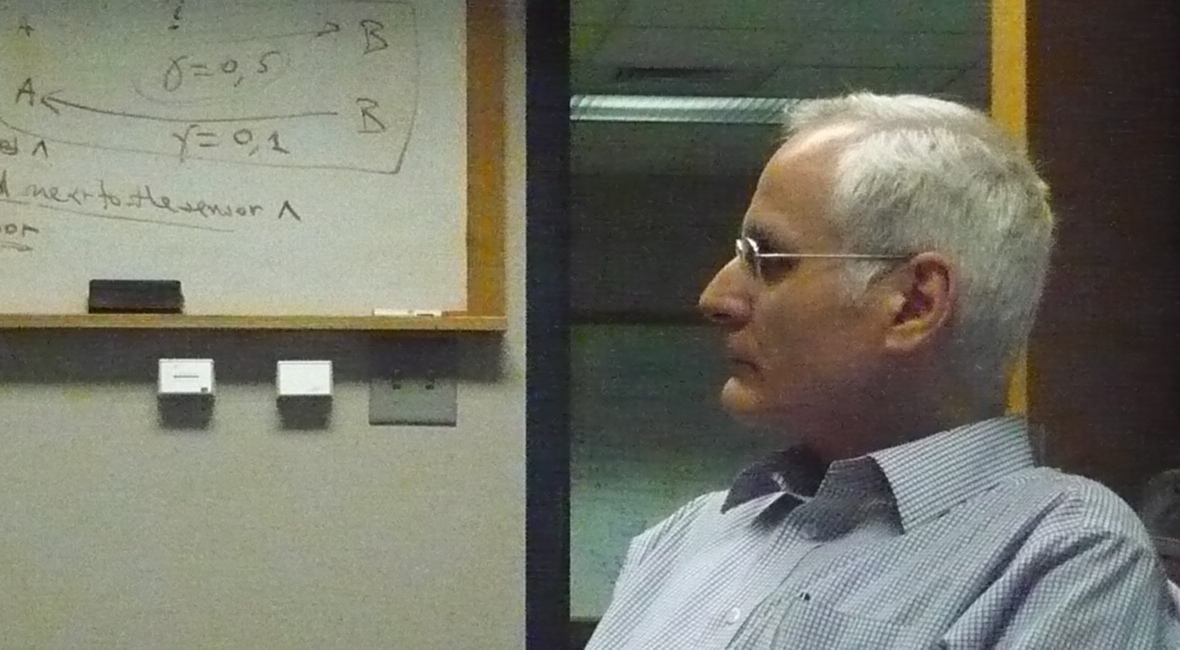 ... I have no fear even without wings.
The blue sea will be a warm hug for me;
I can even sleep in the highest mountains,
embracing the Aegean Sea.
(Στίχοι: Π.Μήτσου)
NEWS:
Second edition of the successful MATES workshop @ VLDB 2018
PPP Networking Session @EBDVF 2017
Invited Session on Challenges to exploit Big Maritime Data @ 5th Hellenic Forum for Science, Technology and Innovation 2017
Invited Keynote Speaker in IF&IGIS 2017: Taming Big Maritime Data
DART SESAR 2020 project commenced!
datAcron H2020 Big Data project commenced!
EUMAS & AT 2015 collocated in Athens , 17-18 December, 2015
We inaugurate our new research effort on Data Science : DATASTORIES !
Talk @ ICTAI 2014 | IEEE International Conference on Tools with Artificial Intelligence (ICTAI 2014), Limassol Cyprus
Talk @ EASSS 2014 | 16th European Agent Systems Summer School - Chania Crete
Project Supervision @ International Research-Centered Summer School in Cognitive Systems and Interactive Robotics, Social Media, Digital Preservation. IRSS 2014, July 2014
Special Issue on Agreement Technologies @ ISF (Springer)
Invited Joint Talk @ 7th International Workshop on Modular Ontologies & CLIMA XIV @ LPNMR 2013
Project Supervision @ International Research-Centered Summer School in Cognitive Systems and Interactive Robotics, Social Media, Digital Preservation. IRSS 2013, July 2013
Lecture @ Summer School on Multi-Agent Systems (CretaMASSS2013/ HAISS'13-Agents). 22nd to 26th of July 2013
AT 2013 -- 2nd International Conference on Agreement Technologies Co-located with IJCAi 2013
Book on Agreement Technologies published by Springer
IS @ AAMAS 2013: Information Sharing Workshop in conjunction to AAMAS 2013 (merged with MAIN @ AAMAS 2013)
Προτεινόμενα θέματα Πτυχιακών Εργασιών (in Greek)
New Publications on

- E-SHIQ for Contextual DLs
- Distributed Reasoning with Very Large Ontologies using E-SHIQ
- Modularization of Ontologies
- Simulating Poverty
- MAS Environment and Agreement Technologies,
- Distributed Reasoning and Modularization of Ontologies with E-SHIQ,
- Information Sharing and
- Semantic Coordination in Large Scale P2P systems